Dr. Rodino is featured in the following articles regarding the issue of Holiday Blues: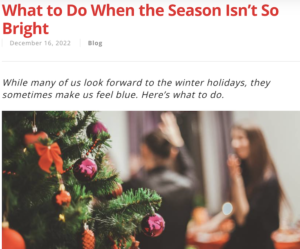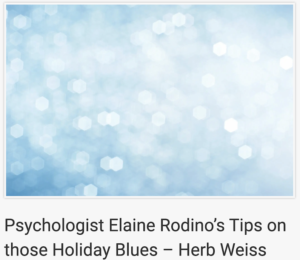 Psychologist Elaine Rodino's Tips on those Holiday Blues, Herb Weiss, Dec. 19, 2022. Rhode Island News Today.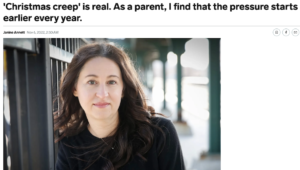 Christmas Creep is Real: As a Parent I Find That the Pressure Starts Earlier Every Year.   Janine Annett,  Nov 6, 2022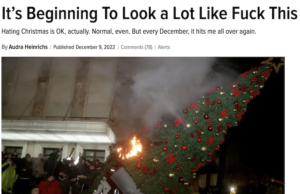 Normal, even. But every December it hits me all over again.  By Audra Heinrichs,  Jezebel, December 9, 2022.
Don't Toss the Gravy: Tips for Staying Calm During Thanksgiving When Your Relatives Have Trash Politics, Page Leggett,  November 23, 2020.      
Bah, Humbug!  Pandemic Exacerbates Holiday Blues, Washington Blade, Nov. 22, 2020. Kathi Wolfe. 
Podcasts
American Psychological Association, Speaking of Psychology: The Holiday Blues, with Elaine Rodino, Ph.D.. Interview with Kim Mills. Posted Nov. 24, 2020.